Papilionidae of the World: a pictorial summary
UPDATES: added as available. Please note our new web address
Site is best viewed with 1024 x 768 or larger screen and 16 bit Hi Color or better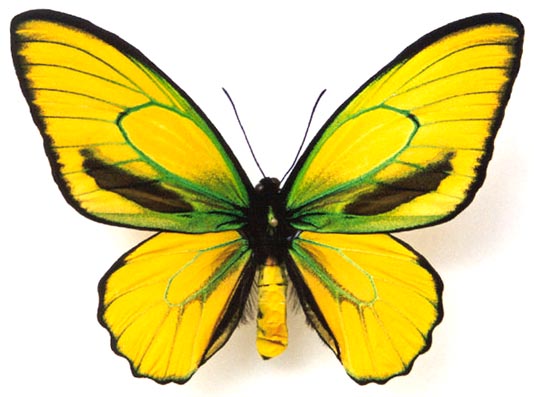 Ornithoptera priamus euphorion - the unparalleled "gold aberration"

This site is meant to be a Photographic depiction of all known members of the Swallowtail butterfly family (Papilionidae), often with brief descriptions of their ranges, abundance, and occasionally other information. We hope to provide a free reference for the butterfly enthusiast that will grow in breadth and depth over time.
WE DO NOT SELL SPECIMENS - however we do accept and appreciate photo donations for the site.
If you have an image that you wish to donate to appear here, please email us; it will be appropriately credited if desired. The only way this site will be completed is with YOUR help!! Many of the photographs have been collected over the years from visits to collections around the world (noted when requested), kind photo donations from visitors to the site (also noted when requested) and local museum collections. As a result the images may vary in quality.
This reference site is non-commercial and not for profit, and the authors make no specific claims as to the completeness or accuracy of any nomenclature or data although we have done all we could to make it as complete and up to date as possible. We can only work with the photographs that are supplied. We also kindly request that out of respect for the donors to the site, that these photographs not be reproduced or used for anything other than personal use. Special permission may be given, if requested in advance, for reproduction. If you find a photograph that you feel is your own intellectual property, please notify us by email, and it will be removed. No copyright infringement is intended.
Revisions will be made periodically, and comments, criticisms and suggestions are welcome. Over the succeeding few months we hope to have photographs of the majority of the listed species available along with brief descriptions of their range and occasionally other information.
We have included a separate page of CITES (the Convention for International Trade in Endangered Species) listed species to aid in the identification by non-professionals of these protected species. CITES listed endangered and threatened or potentially threatened species of plants and animals under different appendices, where Appendix I species are endangered (i.e..: no trade or collection permitted except with special approval), and appendix II species are not endangered but are closely monitored (permits issued by the government of the country of origin are required for their collection or sale.) All CITES specimens illustrated that were taken after the date of listing by the Convention should have appropriate permits ( - Many are courtesy of Ianni Butterfly Enterprises Ohio and Insect World California (see links section)), though proof of this is not required to have a photo you may wish to donate shown on the site. Following the laws of your own country is of course your own responsibility..
Please note that for Neotropical species, we have attempted to list all known subspecies as well, based on the classification scheme presented in Tyler, Brown, and Wilson: "Swallowtail Butterflies of the Americas," an EXCELLENT reference for those interested in this spectacular group of butterflies.
A few butterfly related links are listed also. If you wish to add a site to this list of links, please email us, but be patient.


Last updated June 27 2010

<![if !supportEmptyParas]> <![endif]>